eco-max Natural Tea tree Toilet Bowl Cleaner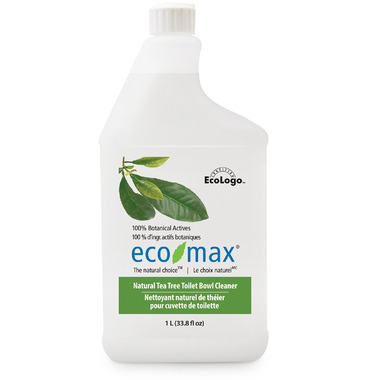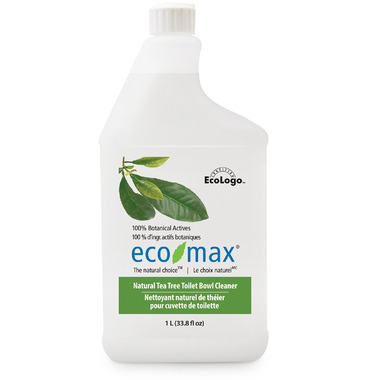 eco-max Natural Tea tree Toilet Bowl Cleaner
Take on hard water deposits and tough to clean toilets with this natural, non-corrosive toilet bowl cleaner by eco-max. It contains potent ingredients derived from biodegradable, renewable and sustainable botanical resources. Using the sanitizing properties of therapeutic grade tea tree and lemongrass essential oils, you can expect a complete clean the natural way.
Features:
Tea tree oil, citric acid and plant based ingredients battle bacteria and dirt
Battles stains, calcium, limescale, mold and mildew
Essential oil keeps your bathroom smelling clean and fresh (no harmful fumes or VOCs)
Non-toxic
Directions: Apply to surface of toilet bowl above the water level. Scrub and let set for up to 5 min for best results, then flush/rinse clean.

Ingredients: Water, food grade Citric Acid, decyl glucoside food grade Xanthan Gum, Food Grade Sodium Citrate, Meleuca Alternifolia (Tea Tree) Leaf oil and Cymbopogon Schoenanthus (Lemongrass) oil.