Ecozone Room Dehumidifier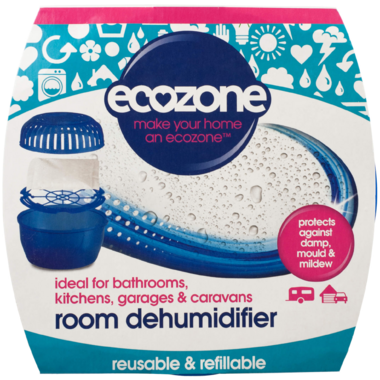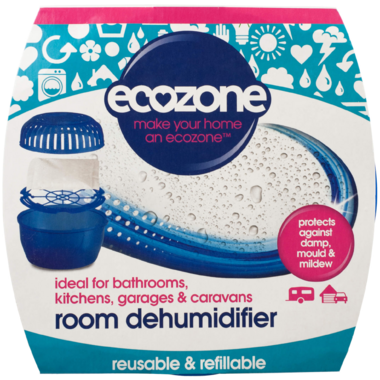 Ecozone Room Dehumidifier
An economical and effective solution to help protect your home against the damage caused by damp. Unlike conventional dehumidifiers, Ecozone Room Dehumidifier will fight mildew, mould and musty smells without using electric power, saving you money on high energy bills.
Highly effective, the Ecozone Room Dehumidifier will maintain the optimum room humidity between 45% to 55%.
The innovative box is easy to use with its convenient pouring spout and easy refill block. Ecozone Room Dehumidifier is refillable and reusable, giving your home the protection it needs at a very low cost.
Features:
Economical - it works without using electric power.
Drastically reduces damp.
Suitable to use in homes, caravans, garages.
Refillable and reusable.
Lasts for up to 3 months.
Easy to fit and use.
Directions:
Insert the refill pouch inside the box and place in every room affected by damp.
After 3 months or when the dehumidifier has stopped working, discard of the pouch and replace with an Ecozone Dehumidifier Refill Pouch.
Ingredients:
100% Calcium Chloride (mineral)

Karell:
a few months ago
Trust the Brits to come up with a solution for damp. These are so unique! We have a little cabin that tends to get damp when we're not there. I bought one of these and put it under the bed. When we returned, there was no damp feel or smell and the bowl was full of water! Great for areas where you don't have electricity or want to leave a dehumidifier running.
Page
1