Elan Sea Salted Pistachios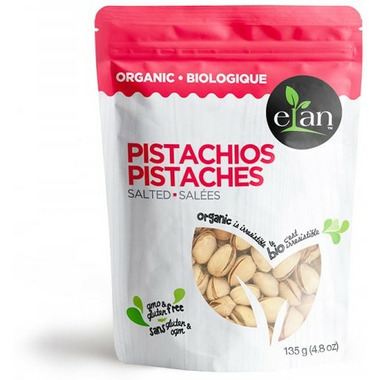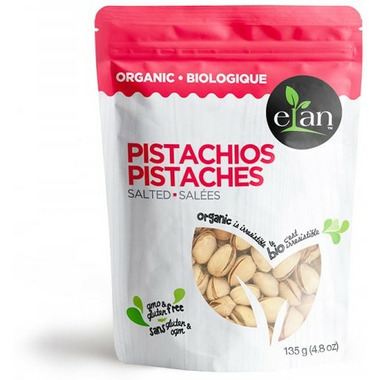 Elan Sea Salted Pistachios
Pistachios are a good source of protein, vitamins, minerals, and soluble fiber.
They also contain unsaturated fatty acids, phytosterols, and antioxidants, which contribute to cardiovascular health. Regular consumption of tree nuts, such as pistachios, have incredible health benefits.
Features:

Certified organic and gluten-free
GMO-free and vegan friendly
Excellent source of protein and fiber
High in vitamin E, a powerful heart-healthy antioxidant
Ingredients: Organic pistachios, salt.