Enzyme Science Critical Digestion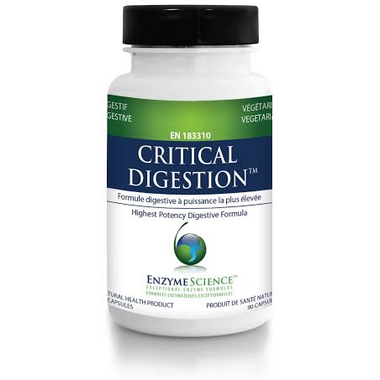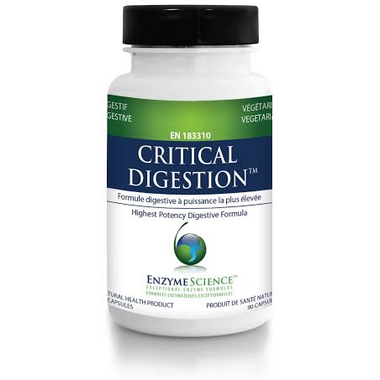 Enzyme Science Critical Digestion
Enzymes supplementation works with our digestive system to lessen symptoms associated with impaired digestion. A high-potency formula comprised of digestive enzymes, probiotics and nutraceuticals, such as that offered by Critical Digestion, may provide substantial support for maintaining a healthy intestinal environment.
Features:
High potency enzyme supplement
Vegetarian enzyme, probiotic and nutraceutical formula
Critical support for digestion and intestinal wellbeing
Soothe occasional indigestion, gas and bloating
1 billion active probiotic cultures per capsule
Recommended Usage:
Take 1 capsule per meal with the first bite of food. More may be aken as recommended by your healthcare practitioner.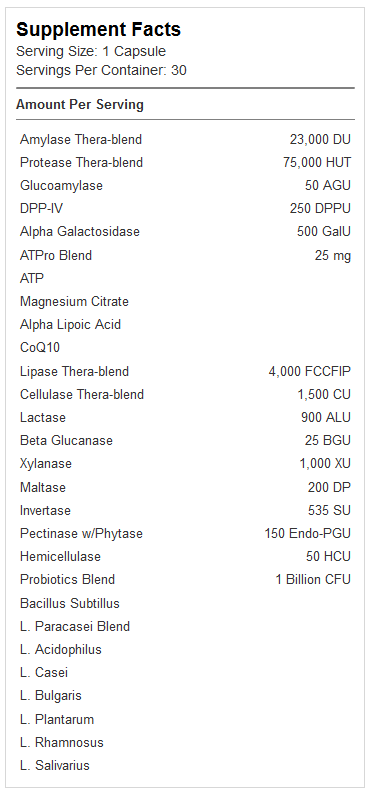 Contains No:
Dairy, egg, preservative, salt, sucrose, soy, wheat, yeast, nuts, corn, gluten, casein, potato, rice, artificial colours or flavours