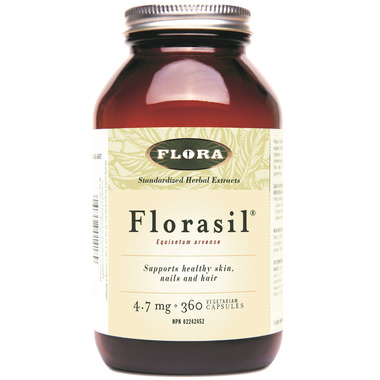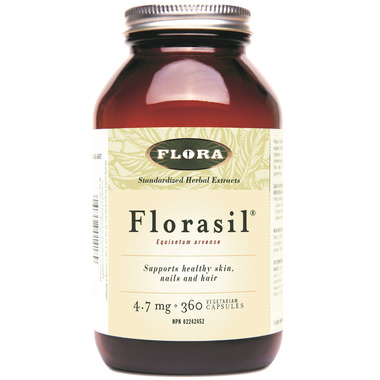 The beauty mineral! Florasil helps rejuvenate the collagen in your body and works to maintain the elasticity and suppleness of the skin. Your bones, tooth enamel, cartilage, blood vessels, tendons, ligaments and joints need Silica for continuous healthy formation. Florasil is an organic vegetal silica supplement and the only vegetal silica supplement that is bonded with bioflavanoids, which help the silica make its way through the intestinal wall into the bloodstream.
Features:
Promotes the growth of strong, flexible nails and lustrous hair
Helps maintain the elasticity and suppleness of the skin
Supports healthy skin, connective tissues, joints and bones
Works synergistically with other antioxidants to support the restorative benefits of collagen in every cell in your body
Vegetarian
Vegan
Gluten Free
Yeast Free
Dairy Free
Adult Dosage:
Take 1 to 3 capsules daily.
Adult Dosage (For healthy skin, nails and hair):
Take 3 capsules daily with meals.
Keep out of reach of children. Store in a cool, dry place.
Medical Ingredients:
Silicon - 4.7 mg
(equivalent to10 mg silica from extract of spring horsetail Equisetum arvense aerial parts).
Non-Medical Ingredients:
Microcrystalline cellulose, corn syrup solids (non-GMO), magnesium stearate (plant-source) and hypromellose.