Formedica
Formedica Hot/Cold Compress for Children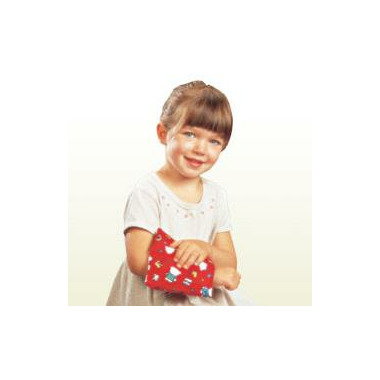 Formedica
Formedica Hot/Cold Compress for Children
Description
FORMEDICA's hot and cold gel compresses provide effective relief from minor burns, sprains and muscle inflammations. They also quickly soothe pain due to cramps and fever and relieve tension and stress-related aches and pains.
Permanent flexibility of the gel
Reusable products, from the freezer to the microwave
Non-toxic
Machine-washable pouches included
5" x 6"
Cold Therapy: Recommended in the treatment of inflammation caused by tendonitis, strains, sprains, as well as for minor burns.
Hot Therapy: Increases the flexibility of soft tissues, including muscles and connective tissue. Recommended to ease pain due to: arthritis, spasms and cramps.
Colours may vary.
Should you require consultation with a pharmacist, you may
contact our Well.ca Pharmacist.
Please read the label, warnings and inserts provided by the manufacturer and consult your healthcare professional when purchasing medications or natural health products to be sure the product is right for you.
Highlights

Shipping & Returns
We are only able to ship this item to Canadian customers.
This item cannot be shipped to Quebec due to provincial pharmacy regulations.
Click here for more information