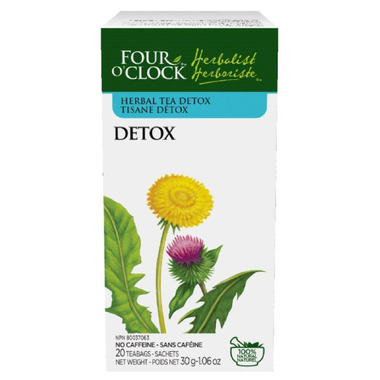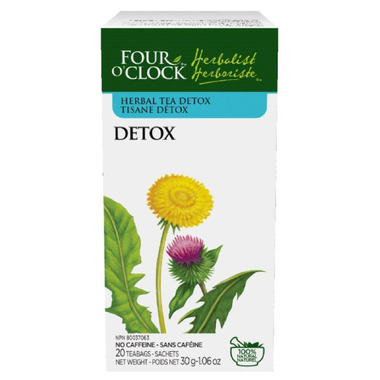 This complex and effective formula eliminates many toxins in foods and in our environment and allows us to get back on track after a poor diet. Dandelion, artichoke, milk thistle and bitter fennel seeds are all ingredients with depurative properties. The ginger root, burdock root and peppermint are used to stimulate the stomach and liver to make them more effective.

Ingredients: Artichoke (leaves), burdock (root), milk thistle (seeds), fennel (seed), ginger, peppermint, dandelion.

MEDICINAL INGREDIENTS: Each bag contains: Dandelion root (Taraxacum officinale) 500.1 mg, milk thistle seeds (Silybum marianum ) 232.5 mg, peppermint leaves (Mentha x piperita) 229.9 mg, burdock root (Arctium lappa) 225 mg, bitter fennel seeds (Foeniculum vulgare subsp. vulgare var. vulgare) 105 mg, dandelion leaves (Taraxacum officinale) 90 mg, ginger rhizome (Zingiber officinale) 87.5 mg, artichoke leaves (Cynara cardunculus) 30 mg.