Four Sigmatic Chai Latte with Turkey Tail and Reishi
A Belly Rub in a Cup
10 Sachets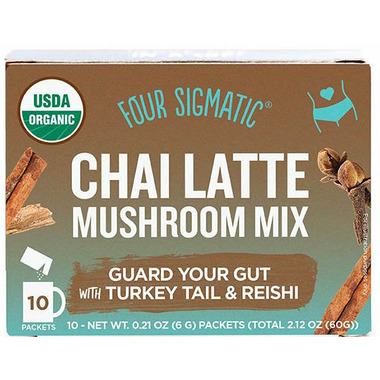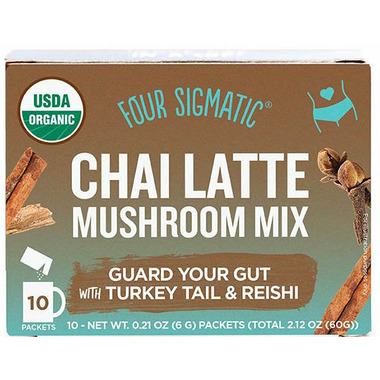 Four Sigmatic Chai Latte with Turkey Tail and Reishi
A Belly Rub in a Cup
10 Sachets

Get to the gut of the matter with turkey tail and reishi. Four Sigmatic's lightly sweet and dairy-free chai latte supports a happy belly with gut-loving turkey tail, calming reishi, and classic spices. Like a sweet belly rub, support your "second brain" with a comforting cup of classic chai!

Features:

Ready to drink with hot water
Blend in coconut oil or ghee for an even creamier texture
Caffeine-free, vegan, and certified paleo
Sweet and chai flavour profile
Ingredients:
Organic coconut milk powder, organic coconut palm sugar, organic cinnamon powder, organic tukey tail extract, organic cardamom extract, orgnic reishi spores extract, organic ginger powder, organic clove powder, organic black pepper powder, organic stevia.