FreeYumm Banana Maple Cookies Bundle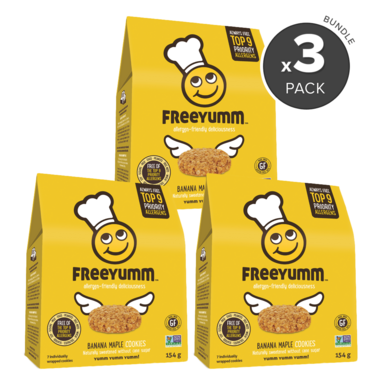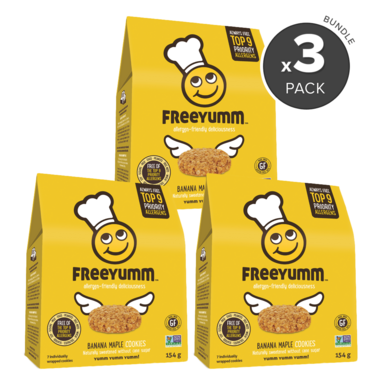 FreeYumm Banana Maple Cookies Bundle


Freeyum, allergen-friendly deliciousness with the natural sweetness of cane sugar. Flavoured with bananas and maple syrup. Bundle of 3 for sweet savings!
Bundle Includes:
3 x FreeYumm Banana Maple Cookies - 154 g

Ingredients:
Oat Flour, Oat Flakes, Sunflower Oil, Agave Syrup*, Coconut Palm Sugar*, Maple Syrup, Banana (Freeze Dried), Vanilla Extract*, Baking Soda, Salt, Cinnamon. *
Organic.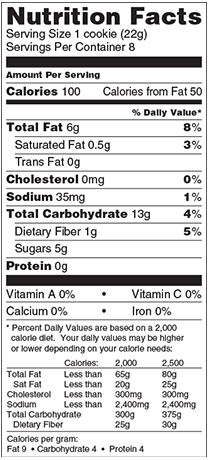 May contain mustard