GAGA for Gluten-Free Double Chocolate Cookies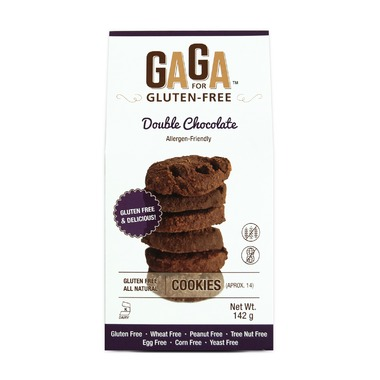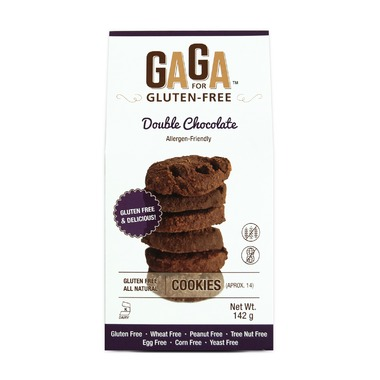 GAGA for Gluten-Free Double Chocolate Cookies
GAGA For Gluten-Free is all about going back to basics. They start with local, all natural ingredients and keep it simple. That's their secret! Tastes just like homemade.
But be forewarned... these cookies are addictive!
Features:
Allergen Free
Dairy Free

Gluten Free
Wheat Free
Peanut Free
Tree Nut Free
Vegan

Ingredients: Rice flour, butter, evaporated cane juice (sugar), chocolate chips (sugar, chocolate liquor, cocoa butter, soy lecithin, vanilla), cocoa, guar gum, salt.