Gaiam Adjustable Balance Stool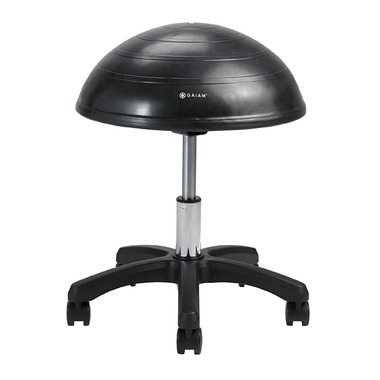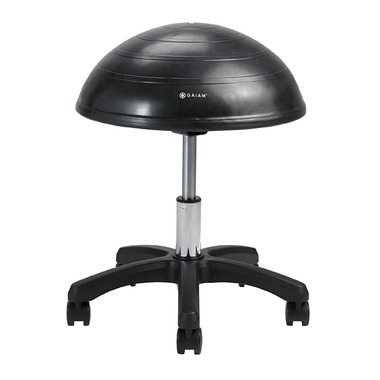 Gaiam Adjustable Balance Stool
When sitting in a chair we often slouch or resort to other less-than-ideal positions. The Gaiam High-Rise Balance Ball® Stool is adjustable from 23" to 31" to fit most desks and encourages micro-movements to help firm your core and improve your circulation and posture.
Features:
Instability-induced micro-motion firms core and improves circulation and posture
Stool height ranges from 18" to 23" to fit most standard desks
Stable, 360° swivel base allows for easy movement
Lightweight and compact with easy-glide caster wheels that lock
Anti-burst, domed Balance Ball seat
Includes easy-inflation pump
Specifications:
Measurements: Adjusts from 18" to 23" height, seat diameter of 45cm; 14.33lbs.
Weight Capacity: 300lbs.
Materials: PVC, PP, & Nylon.
Care Instructions: Wipe clean with a damp cloth.