Genesis Today Mangosteen 100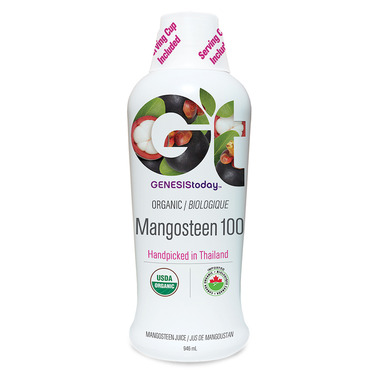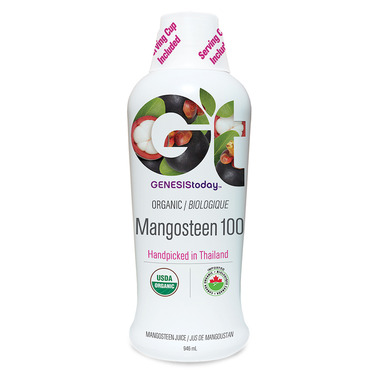 Genesis Today Mangosteen 100
- We're sorry, this product is no longer available!
- Shop for other products in: Wellness Juice

Mangosteen 100 is a slightly sweet, crisp juice created purely from the Mangosteen fruit of Southeast Asia where it is fondly known as the "Queen of Fruits." This delicious fruit hails from dense jungles and grows among waterfalls, bamboo and jungle wildlife until the fruit is ripe with white, velvety flesh and ready for harvest.
The fruit is harvested similar to that of the Noni fruit, with long sticks fitted with nets used to entice the fruit from its safe haven and into the nets of the farmers. Genesis Today sources Mangosteen fruit grown organically in the beautiful country of Thailand. They personally visit the Mangosteen farms to ensure the quality of farming, harvesting and of course, the Mangosteen fruit.
Although the Mangosteen takes time to ripen and can be difficult to harvest, Genesis Today makes it easy for you to indulge in this exotic superfruit juice. They create Mangosteen 100 using the whole fruit, including the skin, seeds, flesh and inner rind. They flash pasteurize their juice to maintain the fruit's properties and succulent flavour. Taste for yourself the goodness of Mangosteen.
Features & Benefits:
30,000 mg per serving of Mangosteen
Flash pasteurized for flavour
Nothing added!