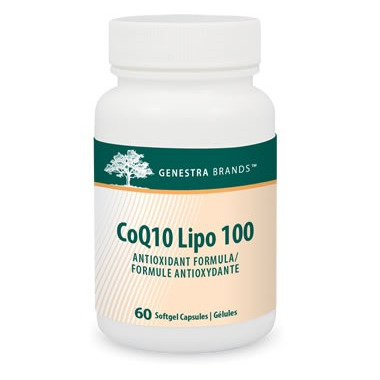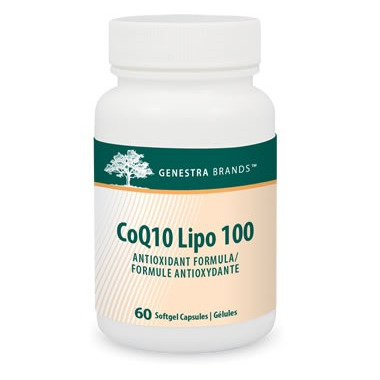 Genestra CoQ10 Lipo 100 is a high-potency coenzyme Q10 supplement.
Features:
Maintains and supports cardiovascular health
Reduces the frequency of migraine headaches and associated nausea and vomiting when taken as a prophylactic
Formulated for enhanced absorption
An antioxidant for the maintenance of good health
Vegan formulation
CoQ10 is a fat-soluble nutrient that acts as an electron carrier in the mitochondrial electron transport chain. CoQ10 is also a key intracellular antioxidant, protecting phospholipids and mitrochondrial membranes against damage caused by lipid peroxidation.