Genestra Fenugreek Herbal Formula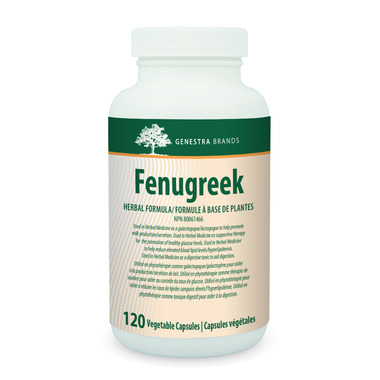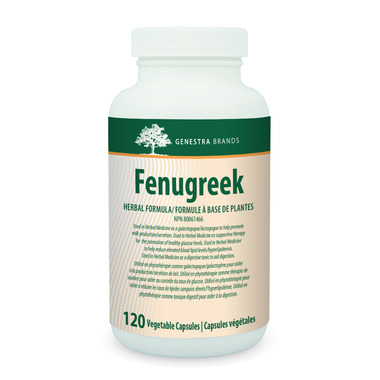 Genestra Fenugreek Herbal Formula
Fenugreek seeds have been used in traditional medicine for over 2500 years. They help promote healthy glycemic responses by stimulating insulin signaling pathways and promoting glucose uptake in peripheral tissues. Fenugreek seeds support healthy lipid metabolism by increasing cholesterol metabolism and promoting the excretion of bile acids and neutral sterols. Collectively, this supports healthy lipid metabolism. Fenugreek may also help stimulate the production of breast milk.
Features:
Support for healthy glucose and lipid metabolism
Promotes healthy glycemic responses
Supports healthy cholesterol and triglyceride metabolism
May help promote milk production in nursing mothers
Provides 2,000 mg of fenugreek seed extract per day (5-8:1; 10-16 g dried equivalent)
Recommended Dose:
Take four capsules daily or as recommended by your healthcare practitioner.
Ingredients:
Fenugreek (Trigonella foenum-graecum) Seed Extract (5-8:1)
2000 mg* 10 – 16 g Dried Equivalent