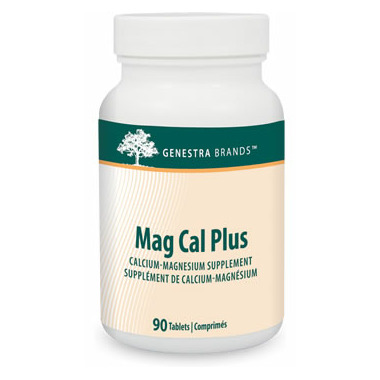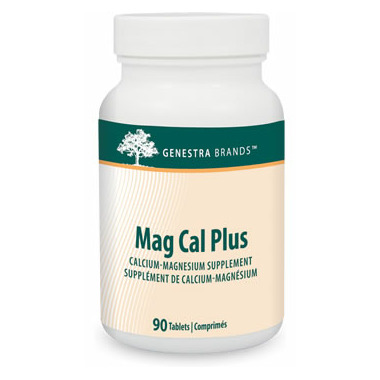 Genestra Mag Cal Plus is a magnesium and calcium supplement plus vitamins and valerian root.
Features:
450 mg of magnesium and 300 mg of calcium per daily dose
Plus 300 IU of vitamin D, 18.75 mg of niacinamide, 7.5 mg of vitamin B6, and 90 mg of valerian root per daily dose
Helps to maintain proper muscle function
Helps the body to metabolize carbohydrates, fats and proteins
Helps to prevent vitamin B6 deficiency
Calcium intake when combined with sufficient vitamin D, a healthy diet, and regular exercise, may reduce the risk of developing osteoporosis
Mag Cal Plus supports muscle function and macronutrient metabolism with a unique combination of calcium, magnesium, vitamins B3, B6, D, and valerian root.
Vitamin B6 is present in a wide variety of foods; as a result, deficiency is uncommon in North America, although B6 status tends to be significantly lower in smokers, women and the elderly. Vitamin B6 is a cofactor in over 140 metabolic enzymes, and supports protein and carbohydrate metabolism. However recent clinical trial results indicate that it has a widespread impact on protein metabolism.