Genestra TIM Vitamin-Mineral Supplement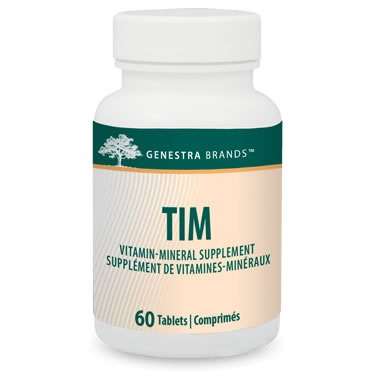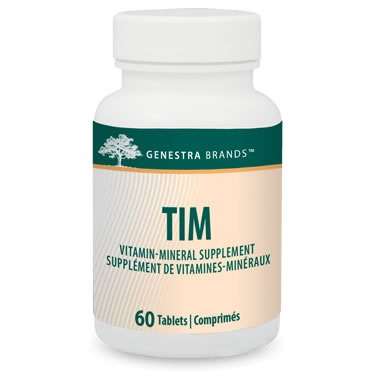 Genestra TIM Vitamin-Mineral Supplement
Genestra TIM Vitamin-Mineral Supplement helps support skin and immune health.
Features:
Supports skin and immune health
Helps in connective tissue formation and to maintain healthy skin
Helps to maintain eyesight, skin, membranes and immune function
Helps to prevent vitamin A, vitamin C and vitamin E deficiency
Provides 7500 IU of vitamin A and 50 IU of vitamin E per dose
Includes 100 mg of vitamin C and 10 mg of zinc per dose TIM is a multi-vitamin supplement that also contains glandular extracts. Vitamin E is an important antioxidant, and donates an electron to prevent the oxidation of LDL and lipid membranes.