Gillette Venus Spa Breeze Razor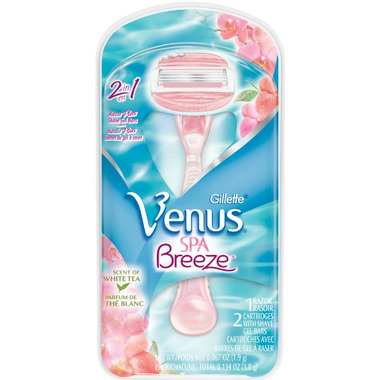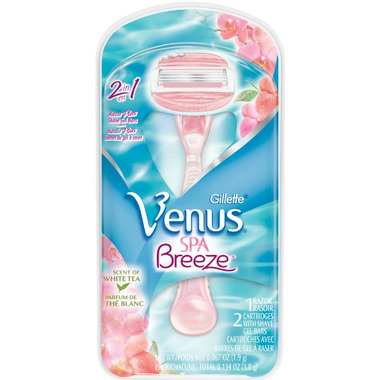 Gillette Venus Spa Breeze Razor
The secret to an easy yet indulgent shave? Venus Spa Breeze. Simply add water for a skin-loving, light lather and a smooth shave—there's no need for separate shave cream. Even better, the shave gel bars are infused with the fresh scent of white tea to soothe your senses.
Built-in Shave Gel Bars with white tea scent 3-blade cartridge gives an ultra close shave
Interchangeable Blade Refill Cartridges
Shaving Compact for in-shower refill storage
Soft grip handle for no-slip control.