Ginger People Gin Gins Super Strength Ginger Candy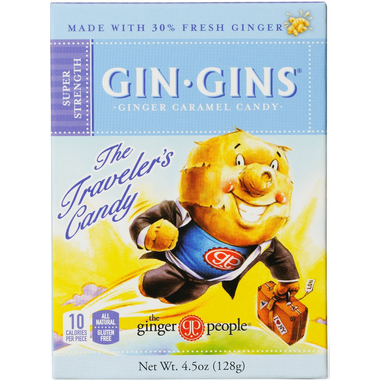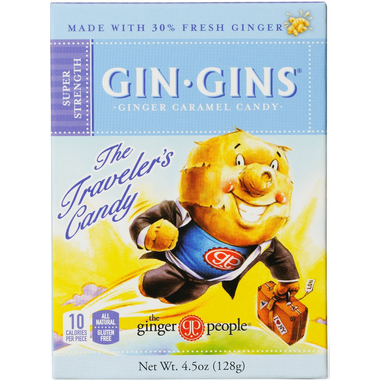 Ginger People Gin Gins Super Strength Ginger Candy
​Gin Gins® Super Strength Ginger Candy is a super-delicious, super-soothing candy packed with a whopping 30% fresh ginger - their most potent candy yet!
You'll enjoy its softer texture and warm ginger kick. If you or someone you know suffers from motion sickness, give this tasty little candy a try. Call it a little traveler's insurance to help make your next journey the most comfortable yet.

Ingredients: Cane sugar, glucose syrup (30%), ginger, modified cassava starch, non-hydrogenated palm oil, salt, emulsifier: soy lecithin.

Contains: Soy
Allergen Advice: Made in a facility that also processes peanuts.