Glee Gum All Natural Sugar-Free Lemon-Lime Gum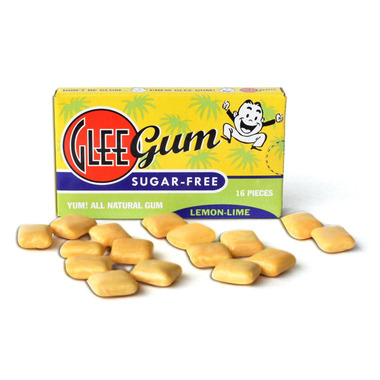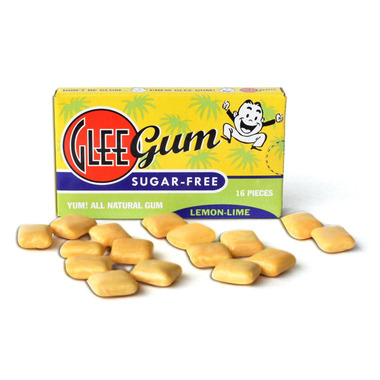 Glee Gum All Natural Sugar-Free Lemon-Lime Gum
What's Glee-ful about xylitol? It's found naturally in the fibers of fruits and veggies like corn, raspberries and plums. It can help benefit dental health, fight cavities, reduce plaque, and even clear nasal passages. It's a safe choice for lots of folks on restricted diets. Best of all, unlike most gum, it's aspartame-free!

Like the rest of the Glee Gum line, Sugar-Free Glee is made with sustainably harvested rainforest chicle. It contains no artificial colours, flavours, sweeteners or preservatives. And, it's Non-GMO Project Verified.

Glee Gum is: Vegetarian, Non-GMO Project Verified, Certified Kosher, Additive Free, Dairy Free, Wheat Free, Gluten Free, Egg Free, Yeast Free, Nut Free, and Peanut Free. Soy is Present in the Facility.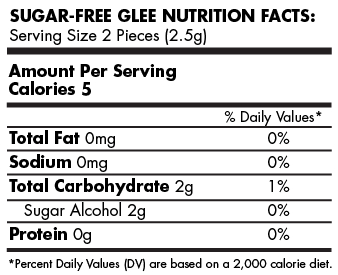 Ingredients: XYLITOL, GUM BASE (CONTAINS NATURAL CHICLE), GUM ARABIC, GLYCERINE, NATURAL FLAVORS (LEMON, LIME), SUNFLOWER LECITHIN, RESINOUS GLAZE, BEESWAX, CARNAUBA WAX, BETA CAROTENE AND CITRIC ACID.