Glutino Gluten Free Multigrain Crackers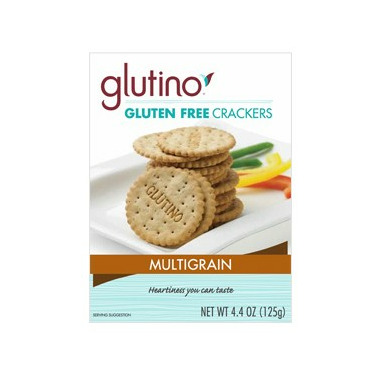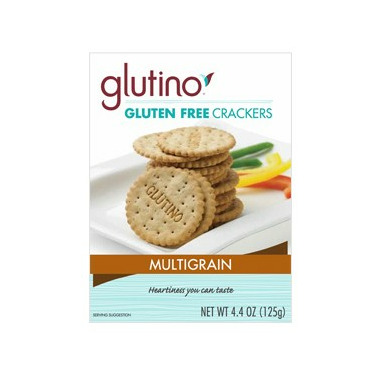 Glutino Gluten Free Multigrain Crackers
She's a bit of a country girl at heart, comfortable and confident and always ready to speak her mind. Freckled with poppy seeds and a sexy wisp of rosemary, she's got the crunch to kick off her shoes and do-si-do to whatever tune is playing. But turn her loose dressed in haute cuisine and she'll make those city boys swoon. You can take her anywhere and everywhere. Just don't expect her to be anything but herself.
Glutino Gluten Free Multigrain Crackers are perfect for snacking, stacking and sharing!
Features:
Gluten free
Wheat free
No trans fat

INGREDIENTS:
Corn starch, white rice flour, organic palm oil, modified corn starch, dextrose, liquid whole egg, pregelatinized rice flour, sunflower lecithin, buckwheat bran, salt, poppy seeds, guar gum, flax seeds, sodium bicarbonate, ammonium bicarbonate, rosemary extract.
CONTAINS: Eggs
MAY CONTAIN: Milk