Go Raw Ginger Snap Sprouted Cookie
Go Raw Ginger Snap Sprouted Cookie
If you love the zing of ginger, these Ginger Snaps will be your new treat of choice. Even we're amazed by how tasty it is to combine coconut, sesame seeds, dates and ginger, proving that a few ingredients can add up to loads of flavor!
Features:
Raw
Sprouted foods
Organic
Non GMO

Vegan
Gluten free
Nut free
Ingredients
: Organic coconut (unsulphured), sprouted organic sesame seeds, organic dates, organic ginger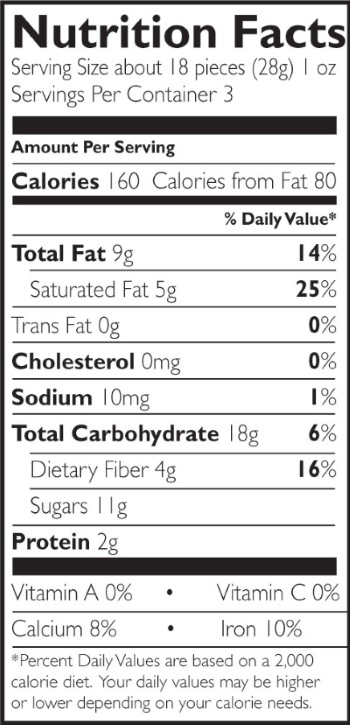 Ken:
a few months ago
I was so very surprised by this product. We are WFPB in diet and do not eat any refined sugars, oils, or processed foods. These "cookies" were delicious and I could hardly keep my hands out of the bag! Highly recommend for that sweet craving and you are NOT eating refined sugar! I have learned that dates are the best sweetener that is essentially guilt free. Excellent product.
Page
1