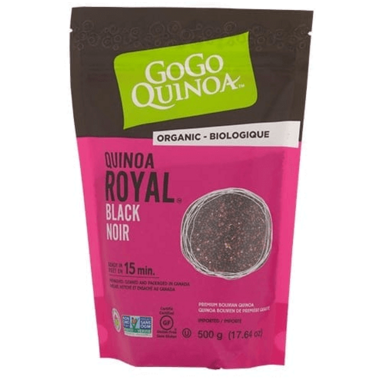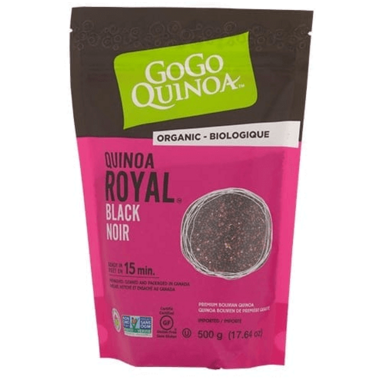 GoGo Quinoa Black Quinoa



Black quinoa has a crunchier texture which will add more depth to your meals. This superfood, called the mother of all grains and is known for its nutritional richness and as a complete plant-based protein! Pre-washed, cleaned and packaged in Canada. Ready in just 15 minutes!
Features:
Gluten Free
Non GMO
Kosher
Peanut Free
Organic
Ingredients: Organic Royal black quinoa grain.