GoGo Quinoa Double Chocolate Quinoa Cookies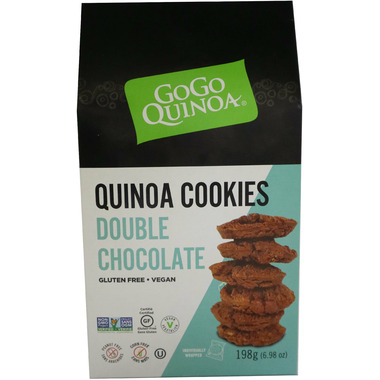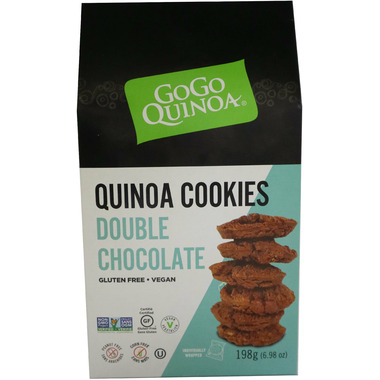 GoGo Quinoa Double Chocolate Quinoa Cookies
These crunchy cookies, made with quinoa flour, will win you over with their rich and chocolaty taste. These vegan and gluten free treats are individually wrapped in a recyclable envelope, making them an ideal option for lunchboxes!
Ingredients:
Organic royal quinoa flour, non-hydrogenated palm oil, tapioca flour, kaniwa flour, dark chocolate chips (cocoa paste, evaporated sugar cane juice, sugar), brown sugar, chia seeds, caramel colour, Sodium bicarbonate, natural essence of vanilla.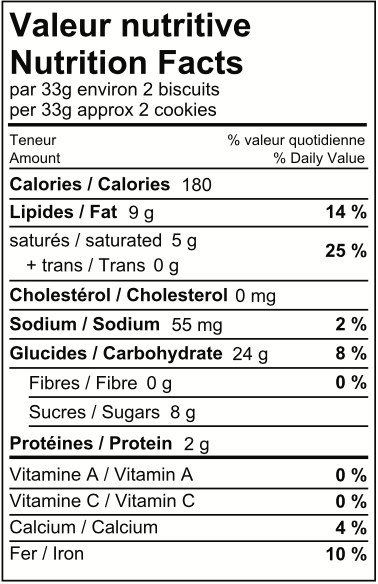 Michelle:
a few months ago
I really enjoy these cookies because I'm on a diet and each being individually wrapped helps me to count calories. I like the soft crunch of these cookies too. I like to break a few up into a bowl to eat them bite sized with a spoon so they aren't as messy that way. Very enjoyable on a diet plan. My only complaint is the price of these cookies is too high - so I have to wait for sales.
Olga:
a few months ago
I was very disappointed with this product. As a long time baker, I found these cookies VERY DRY. It was like chewing on dry flour. There was some taste (chocolate) but the overall cookie taste, texture was terrible. Sorry guys, you tried. I also found that something in your cookie gave me hives. I read through all the ingredients and found nothing strange. I've eaten everything listed before in one way or another so something was missed on the list.
I have never given a bad review and am sad to be doing so now. Try again if you want sales.
Page
1