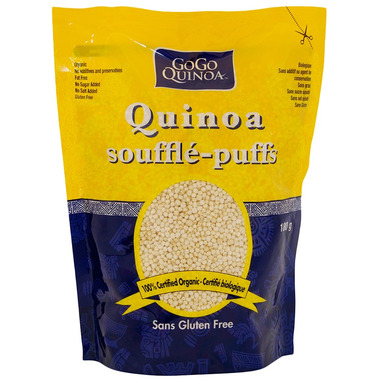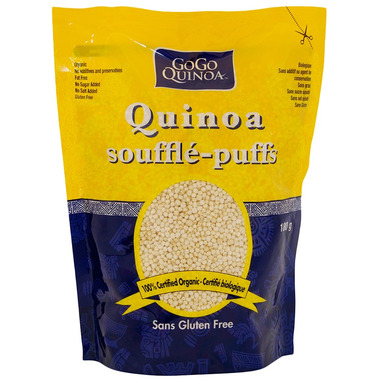 Gluten free and organic, Quinoa Puffs is particularly rich in protein, high in fiber and in non saturated fats; and is an important source of calcium, iron, phosphorus, vitamin E and part of the B complex. The well-balanced mix of amino acids makes it comparable to milk's nutritional value. Softer then regular Quinoa, Quinoa puffs are perfect for breakfast or dessert.

GoGo Quinoa's products are naturally good for one's health, grown organically; cultivated and processed in a more ecologically sustainable way. They provide all the wellbeing and nutrients that the body needs. The organic foods of GoGo Quinoa facilitate and permit for a healthy lifestyle.

The Bolivian organizations CERES and Biolatina certifies that the GoGo Quinoa products have been produced organically; without any chemically based fertilizers, pesticides or genetically modified organisms (GMOs).

Ingredients: Certified organic quinoa.
May contain traces of nuts.