GoMacro MacroBar Cashew Butter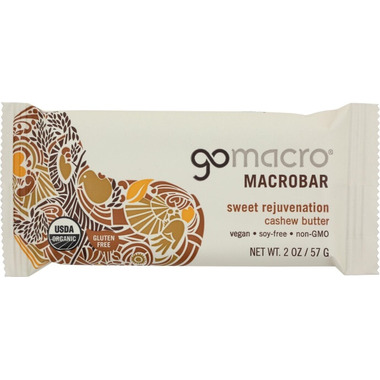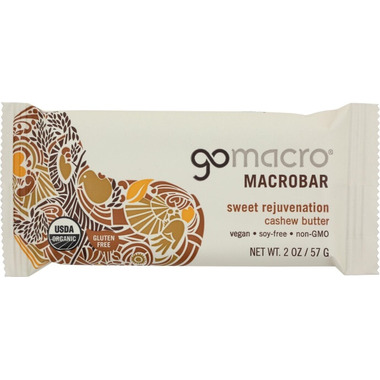 GoMacro MacroBar Cashew Butter
Packed tight with loads of cashews, this bar is high in magnesium and has zero cholesterol. With only four (that's right, four!) ingredients, it's the essence of simple, balanced beauty. And isn't that what everyone is searching for?
This MacroBar is certified vegan, gluten-free, organic, Kosher, non-GMO C.L.E.A.N. and R.A.W.
Ingredients: Organic Brown Rice Syrup, Organic Cashew Butter, Organic Puffed Brown Rice, Organic Cashews.
Warning: Manufactured in a facility that processes peanuts and other nuts. May contain pit or nutshell fragments.