GoMacro MacroBar Cherries + Berries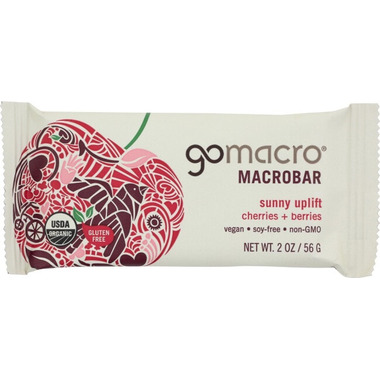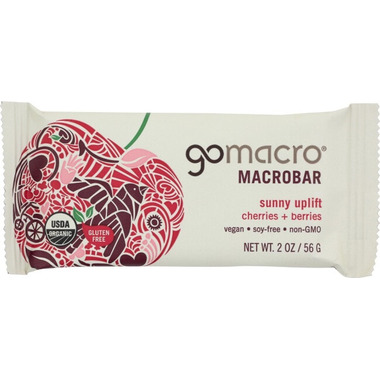 GoMacro MacroBar Cherries + Berries
This sweet, summery bar is one of our fan favorites, with only 4 grams of total fat. Packed with antioxidants, vitamin C, iron and fiber, it's the perfect blast of sunshine for dark winter days. Bite down and get uplifted.
This MacroBar is certified vegan, gluten-free, organic, Kosher, non-GMO C.L.E.A.N. and R.A.W.
Ingredients:
Organic Brown Rice Syrup, Organic Gluten-Free Rolled Oats, Organic Cherries, Organic Almond Butter, Organic Dates, Organic Cranberries (Organic Cranberries, Organic Apple Juice Concentrate, Organic Sunflower Oil), Organic Puffed Brown Rice, Organic Raisins, Organic Natural Cherry Flavor.
Warning: Manufactured in a facility that processes peanuts and other nuts. May contain pit or nutshell fragments.