Grapefruit Mate Mist Air Freshener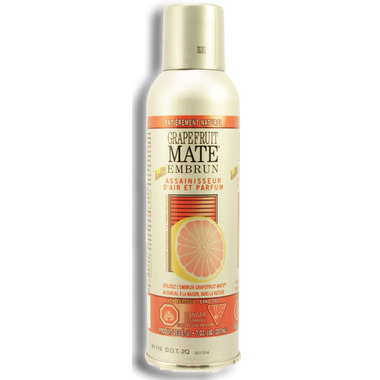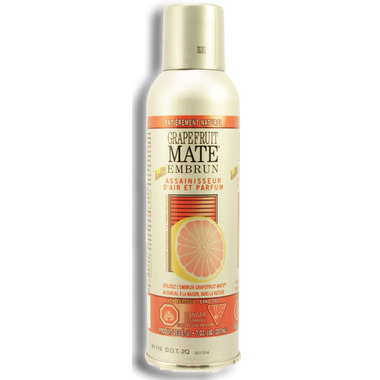 Grapefruit Mate Mist Air Freshener
Eliminate odors the natural way! The Orange-Mate family of all natural air fresheners and room deodorizers will freshen without leaving any unpleasant chemical odor. Available in 100% natural scents of orange, lemon, lime, and grapefruit.

reshens the air without any artificial chemicals, Destroys odors - Does not just mask them, Made from the highest quality biodegradable citrus ingredients, Non-aerosol container carries no fluorocarbons, hydrocarbons or propellants, Unique spray system delivers a finer mist than most products to spread and circulate more efficiently, Works faster and lasts longer than perfumed chemical air fresheners.
Elizabeth:
about a year ago
How come I could only find this marvellous and perfect air freshener online at well.ca? Seriously, I tried every smell and it's like nothing I've ever used before. The bottle lasts a LONG time, the fragrances are strong and very natural. With the help of a tiny spritz, literally, I've cleaned up the air of all nasty smells I've encountered; cigarettes, garbages, oil, fish, cooking, etc. The smell is never overwhelming. I don't understand that this is not more known and popular. The price is really reasonable. I also love the POO POURRI sprays, but it's expensive compared to this spray and I find the fragrances to be a bit overwhelming at times. I guess that because this spray, Orange MATE has a really fine mist, it's more effective at dispersing everywhere in the room.
Anyways, don't hesitate and purchase, I really doubt you'll be disappointed, take it from someone who's been looking for good air cleaners everywhere!!!!
1