Green Foods Green Magma Barley Powder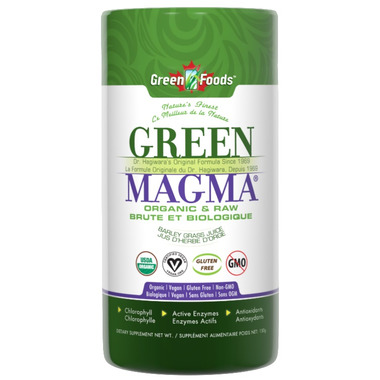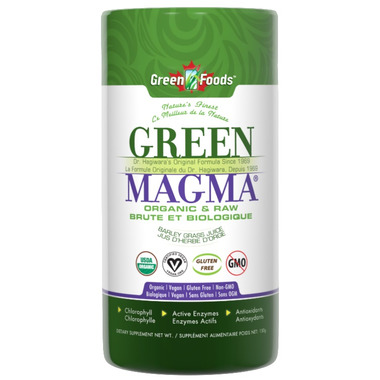 Green Foods Green Magma Barley Powder
Dr. Hagiwara's Green Magma is a highly nutritious, mildly alkaline powder made from organic young barley grass juice.
Backed by over 30 years of scientific research and consumer satisfaction.
Consumers report a dramatic increase in energy, increased regularity, and better looking hair, skin, and nails.
Green Magma is a juice extract, not a fiber product. Our bodies can more easily and completely absorb the nutrients from a juice supplement than from a fiber, since fiber locks in many of the important nutrients.
Certified organic by Quality Assurance International (QAI). Our barley is grown without the use of pesticides or chemical fertilizers.
Recommended: 6g per day

Organic, Vegan, Non-GMO



Linda:
more than a year ago
I bought this product for my dog as she was having terrible diarrehea, loss of appetite, etc. She's also an "allergic" type dog especially with her skin. I've been giving her just an eigth of a teaspoon every morning sprinkled on her breakfast and it seems to have helped. Her BM's are now fine & her coat is shiney and she's not scratching as much. In addiiton to the Barley she also gets Omega 3 & I've switched her food to Salmon & Brown Rice.
Page
1