Green Sprouts Glass Sip and Straw Aqua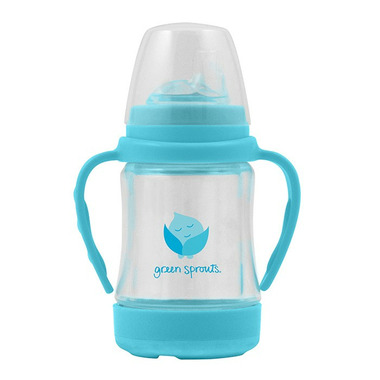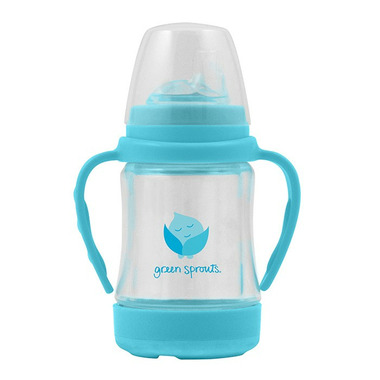 Green Sprouts Glass Sip and Straw Aqua
The Glass Sip and Straw Cup by Green Sprouts, allows baby to safely handle a glass cup independently. Liquids only touch glass and silicone on the inside, while the outer plastic shell protects from breakage. A silicone sippy and straw spout are included for extended use and to grow with baby. Parents and babies love the Glass Sip and Straw Cup because it is safer from the inside out.

Features:
Liquids only touch silicone and glass
Straw supports healthy oral development
Drip- free spouts with unvented free flow for natural transition from breast-feeding
Non- slip, shock- absorbing base helps resist breaks
2 drinking options: traditional and tilted
4 oz (125 ml)
Materials: silicone, glass, synthetic rubber, polypropylene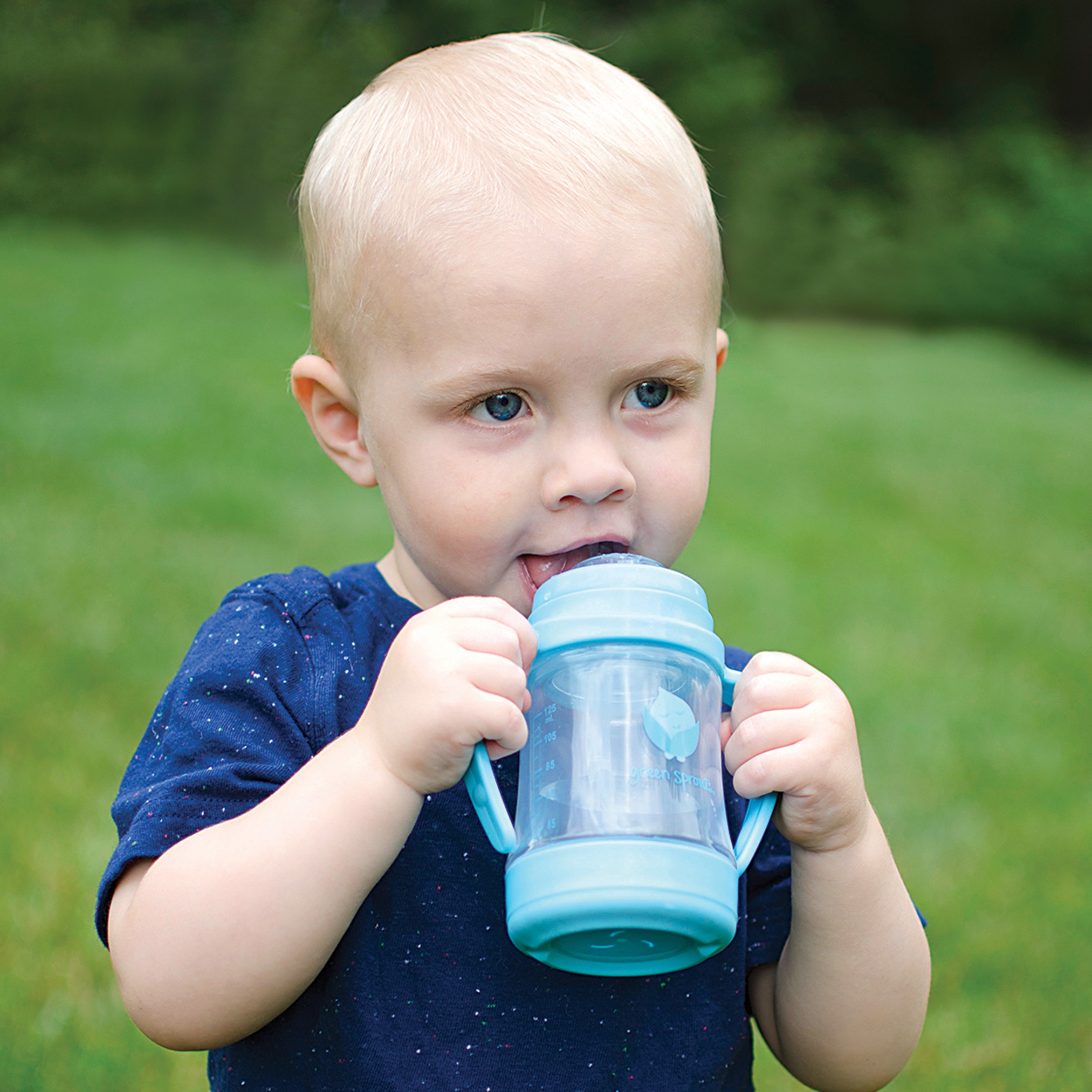 Rabea:
a few months ago
This is my second purchase of this cup. Love it! my son has thrown it countless times from his high chair and the glass inside hasn't broken or cracked. It says on the box not to let your child chew on it. Well he chewed on it for 1 year and the tip of the straw attachment broke. This company doesn't sell parts so i had to buy a whole new cup which is sitting in the cupboard. All I needed was one small silicone piece.
Page
1