Guzzie & Guss Twice Double Umbrella Stroller Aqua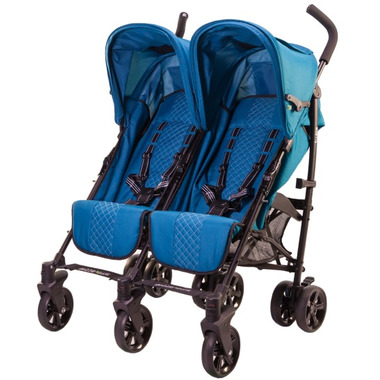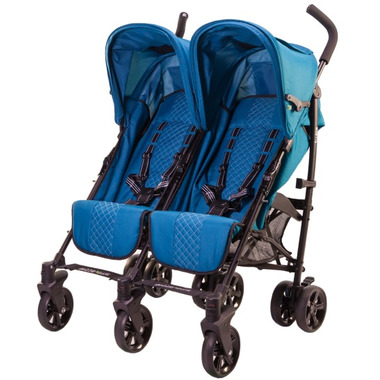 Guzzie & Guss Twice Double Umbrella Stroller Aqua
You may have two, but that doesn't mean they are always on the same page. That's why Twice has separate one-hand controlled seat reclines, individual extendable sun coverage canopies, adjustable footrests, and all comfort suspension. It also has reflective safety strips, is simple to fold and has a convenient carry handle. The entire family is going to be happy with your choice.

Features:
Compact Fold & Light Weight - Umbrella Style, Save space, perfect for travel
Adjustable seat & leg rest - Either for a nap or exploring the world, adjust the seat to your child needs
Extendable Canopy - Wind, Sun, rain, protects your children from the elements with the over extendable canopies with a peek a boo window
Large Basket - Accessible double storage space to keep your essentials.
Footrest Enclosure - Turn your seat into a little "cocoon" and give your infant all the comfort needed
Lockable front wheels
Suitable for children ages 3 months to 5 years old.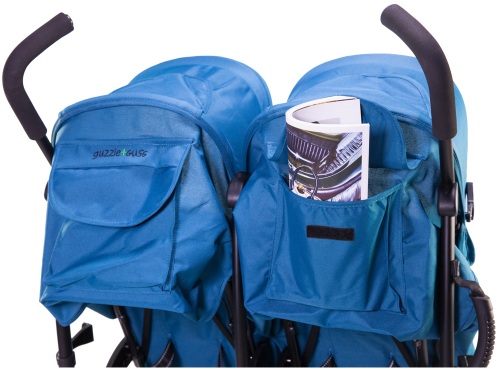 We're sorry! This item is does not qualify for free samples.


Jacqueline:
more than a year ago
Love this stroller! Pros: Easy to push, turns are effortless. Sunshade coverage is amazing, it's easy to fold and unfold. Works well on all surfaces except gravel. Good storage, not huge but the pockets behind the seats help. One handed recline is amazing, harness is easy to use.
Cons: Sunshade is one piece. You cannot have one extended and one not. This isn't the best option for my 2 year old who wants to see the world. One reason we chose this stroller is for the cocoon option, however this really would only be utilized with a newborn baby My son in 28ish inches and he's far to tall. I could say the longest they could be to use the cocoon would be 22" maybe.
I would highly recommend this stroller and would buy it again.
Final thing to note: Aqua colour is more of a teal then blue if that matters to you.
Page
1