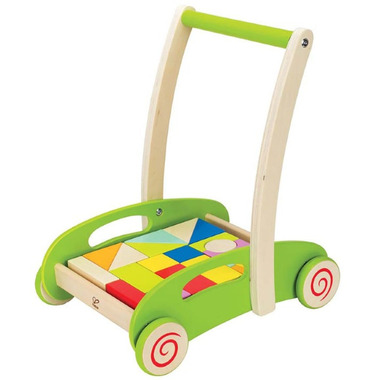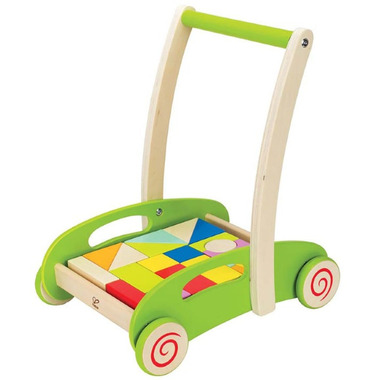 Shape sorting cart with wide base and set back wheels includes a collection of 24 colorful and natural shapes to dump, stack, sort or empty and fill again.
Fill, build, dump, carry, push, pull, play. How many more ways can your child use this do-everything toy?
Features:
Fine Motor Skills: Promotes dexterity, hand/eye coordination, and manipulations.
Problem Solving: Introduces logic, matching, spatial relationships, critical thinking, and an understanding of cause and effect.
Gross Motor Skills (Physical Skills): Boosts coordination, balance, and physical strength.
Suitable for ages 12 months and up.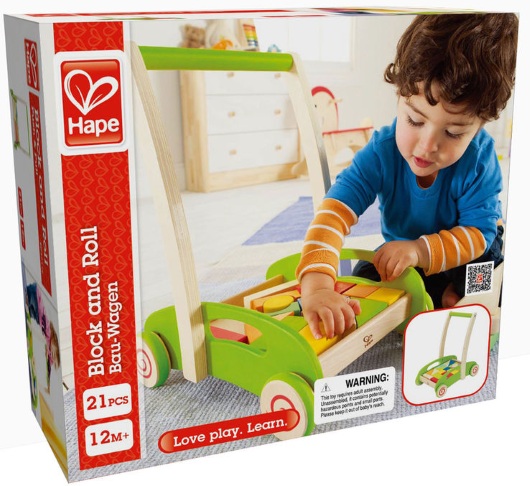 Paulina:
a few months ago
The blocks are great but my son definitely gets hurt too much when he handles the cart. The wheels spin really fast, so he always catches too much speed when he's pushing it around and falls on his face. He got caught in it a couple of times because the space between the handles is large enough to tempt him to climb through etc. I would change the age appropriateness to 2 yrs plus on this toy.
Page
1