Hardbite Handcrafted Lightly Salted Beet Chips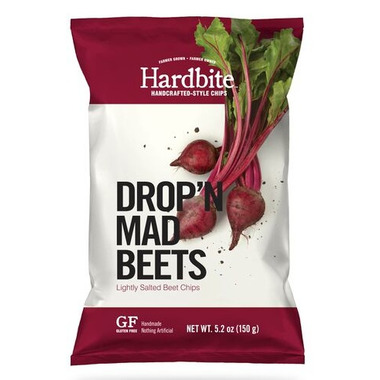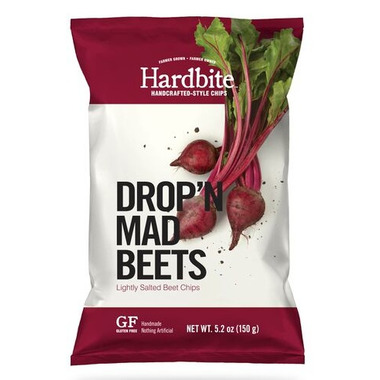 Hardbite Handcrafted Lightly Salted Beet Chips
Okay, it's known beets aren't exactly everyone's go-to vegetable and not the biggest hit on your meal planning playlist. (Except if you love borscht.) So Hardbite has taken this undervalued veggie and transformed it into a totally tasty treat! Why? Because everyone loves a good beet.
Benefits:
All-natural, nothing artificial

Gluten-free
Non-GMO
Vegan

No Cholesterol
No Trans Fat
Ingredients:
Beets, non-hydrogenated sunflower oil and/or non-hydrogenated canola oil, sea salt.