Harvest Sun Organic Mushroom Bouillon Cubes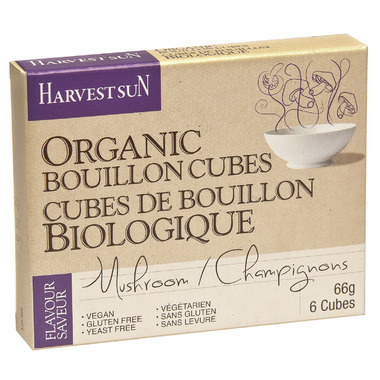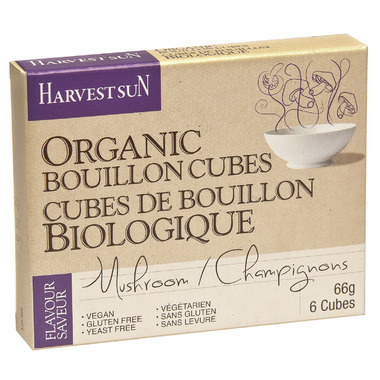 Harvest Sun Organic Mushroom Bouillon Cubes
Harvest Sun Organic Mushroom Bouillon Cubes have perfectly blended organically grown ingredients with sustainable farming to create wholesome products for your pantry, ensuring your meal is full of incredible flavour. Enjoy!
Benefits:
Organic
Gluten Free
Vegan
Yeast Free
Ingredients:
Sea salt, non-hydrogenated palm oil*, corn starch*, raw sugar cane*, natural flavour (mushroom), mushrooms*, onion*, garlic*, caramelized sugar*, lovage*, parsley*, nutmeg, rosemary* (*Organic)
May contain: Milk, Soy, Eggs.