HealthForce Spirulina Manna Powder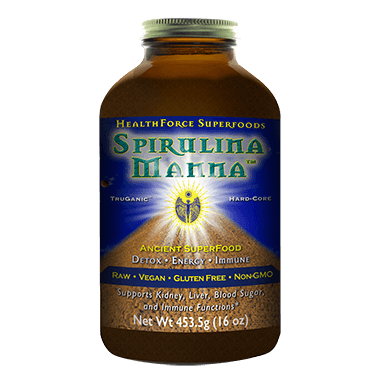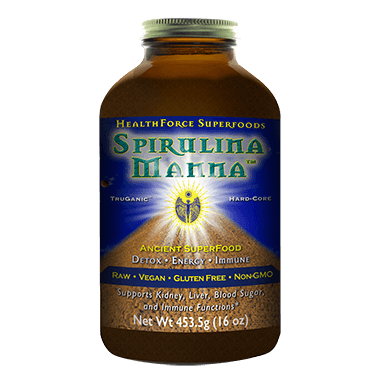 HealthForce Spirulina Manna Powder
Spirulina is an exceptional food and an incredible source of concentrated, non-toxic, absorbable nutrients. HealthForce Spirulina Manna Powder is a highly beneficial substitute for protein powders. The protein in spirulina contains all eight essential amino acids, making it a complete protein. Spirulina (a blue green algae) also contains vitamins A, B1, B2, B6, B12, E, and K. In addition, spirulina provides minerals, trace minerals, cell salts, phytonutrients and enzymes, as well as an abundance of chlorophyll and other beneficial pigments.
Nutritionally supports kidneys, brain function, detoxification, and is nature's protein powder.

Suggested Use:
Take 2 tablespoons per day, either all at once or divided. Spirulina is a food. It can be eaten directly, or added to foods such as salads.