Herbaland Gummies for Adults: Pure Beauty Well.ca Exclusive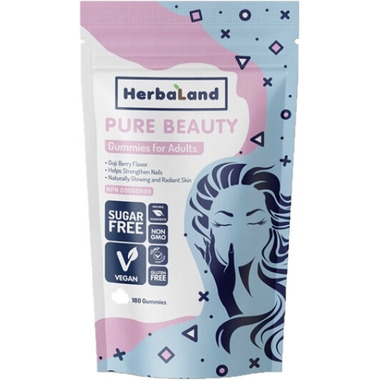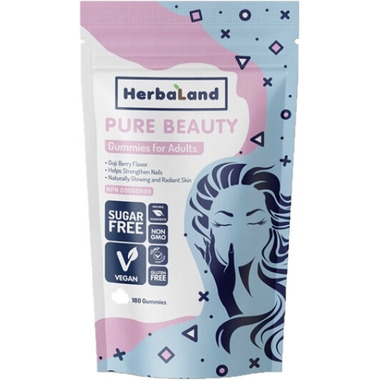 Herbaland Gummies for Adults: Pure Beauty Well.ca Exclusive
These delicious gummies support overall well-being, especially hair, skin, nail health. Flavored with goji berry extract.
Dosage: (Adults aged 18 and older) Take 2 gummies per day with food, a few hours before or after other medications or natural health products.
Active Ingredients per gummy (2.8g):
Folic Acid 250mcg
Biotin 2500mcg
Zinc (Zinc Citrate) 10mg
Vitamin B12 (Methylcobalamin) 425mcg
Fo-Ti Extract (12:1) 5mg (Equivalent to 60mg Reynoutria multiflora root)
Non-Active Ingredients:
Isomalto-oligosaccharides, Purified Water, Organic Erythritol, Pectin, Citric Acid, Natural Goji Berry Flavor, Sodium Citrate, Natural Black Carrot Color, Organic Stevia Leaf Extract, Organic Fruit Powder (Strawberry, Blueberry, Raspberry, Tart Cherry, Pomegranate, and Cranberry), Organic Sunflower Oil.