Hitchhiker Beverage Company Front Porch Peach Lemonade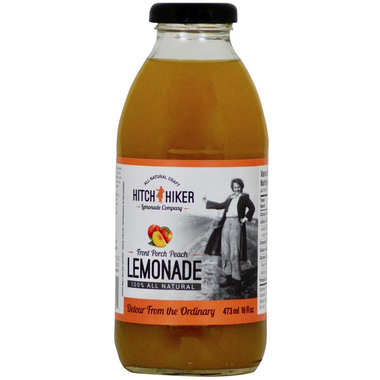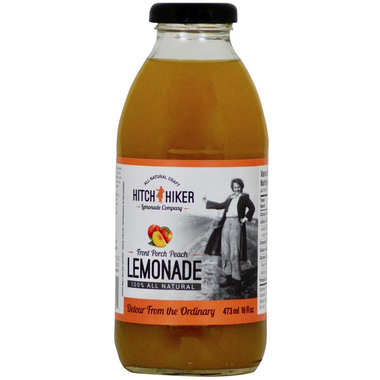 Hitchhiker Beverage Company Front Porch Peach Lemonade
There is nothing better than sitting on a front porch with people you love, enjoying life, sipping on a delicious peach lemonade. This flavour is so fresh tasting that you will think it's August in Niagara or peach season in Georgia.
Features:
100% All Natural
No artificial flavours
No artificial colours
No artificial preservatives
Crafted in Canada
They use only the finest ingredients, real fruit purees, real maple syrup, high quality vanilla, high quality lemongrass puree and ginger, real lemon and orange peel. Any natural added flavours are just that, high quality real flavours that enhance the natural purees, they do not use any oils or emulsions. They only use high quality cane sugar.
Ingredients:
Filtered Water, Cane Sugar, Peach Puree, Lemon Juice Concentrate, Citric Acid, Natural Flavour