Holistic Blend My Healthy Pet Flax Seed Oil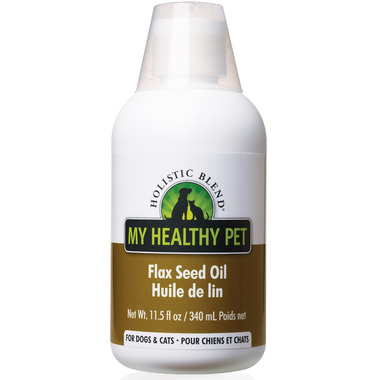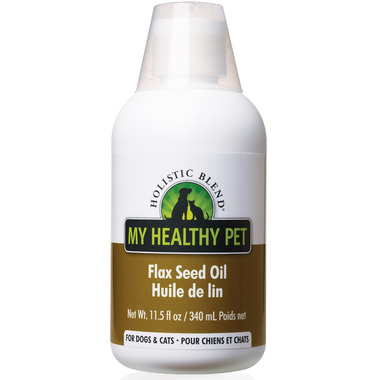 Holistic Blend My Healthy Pet Flax Seed Oil
A superb source of Omega 3 & 6 essential fatty acids known to stimulate the immune system or as a preventative against degenerative disease and illness, such as joint problems, cancer & cardiovascular . Flax oil contributes to better calcium absorption and antioxidants for improving skin conditions. These essential fatty acids contribute to a lustrous coat, help to eliminate hot spots, prevent dry skin and heal red/raw areas and correct dry cracked paws and nose.
Hexane free (solvent sometimes used to extract cold pressed oils) which can cause serious allergic reactions in dogs and cats
Processed by low temperature cold pressing in the complete absence of light, oxygen and reactive materials
Holistic Blend flax oil is further protected in a non opaque bottle, flushed with inert gas to ensure retention of valuable nutrients
Flax oil should be refrigerated after opening
Always introduce oils slowly to prevent loose stools

Carina:
more than a year ago
Healthy oils are very important /crucial in pet (and human) nutrition. I nevermind the directions, just pour liberally over my dog's dry food. Great skin and shiny coat, not to mention the extra (non-aesthetic) health benefits derived from it. I would recommend this product.
Page
1