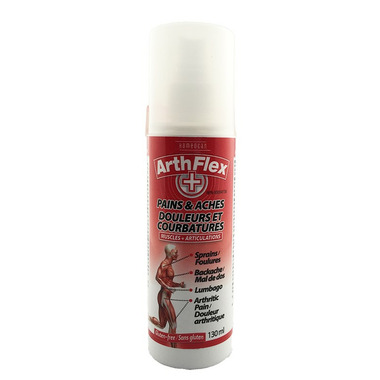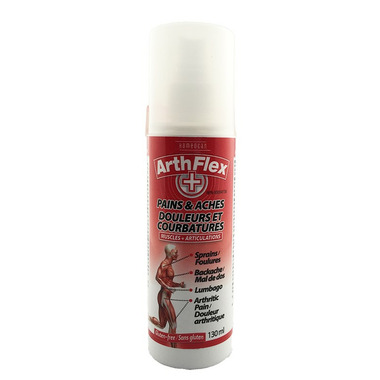 Homeocan Arthflex Spray is a natural topical spray for aches and pains. It is used for muscles and articulations aches and pains such as sprains, backaches, lumbago and arthritic pains.
Features:
Gluten free
Fast absorbing
Does not stain
No harsh long lasting smell
Directions:
Apply thinly and evenly to affected area up to 3-4 times per day. Rub and or massage into skin until solution vanishes.
Ingredients:
Menthol 2,50 %, Eucalyptus Essential oil 0, 75%,Clove Essential Oil 0,25 %, Isopropanol, purified water, peppermint oil, camphor, polysorbate 20
Caution:
Keep out of reach of children. Rashes and/or burning discomfort or hypersensitivity have been known to occur, in which case discontinue use.