Homeocan Eczema Homeopathic Pellets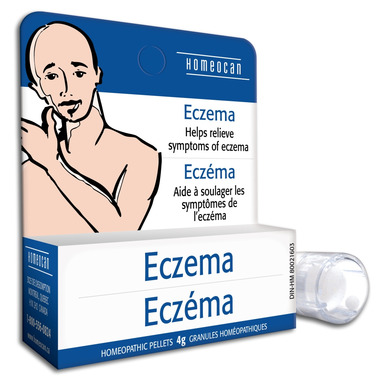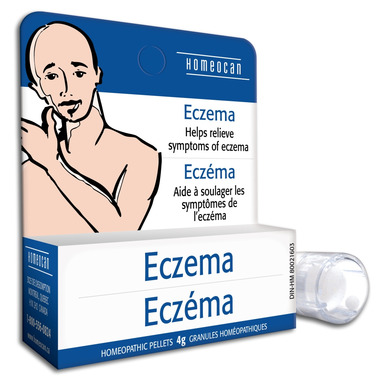 Homeocan Eczema Homeopathic Pellets
Homeocan Eczema Pellets are homeopathic medicine for dry or weeping eczema.

Dosage: Children (2 to 12 yrs.): 2 pellets. Adults and children (12 yrs. and over): 3 pellets. Let dissolve under the tongue 3 times daily and reduce intake with improvement or as directed by a healthcare practitioner. To be taken away from meals.

Medicinal Ingredients: Fumaria officinalis 3K, Natrum muriaticum 6K, Agaricus muscarius 6K, Petroleum 6K, Sepia 6K, Kali arsenicosum 6K, Alumina 6K.
Non Medicinal Ingredients: Lactose, saccharose.

Caution: Do not use if seal is broken. Keep out of reach of children. Consult a healthcare practitioner before use if you are pregnant or nursing. Consult a healthcare practitioner if symptoms persist or worsen. Do not exceed recommended dosage. Keep at room temperature.