Hot Mamas Cajun Spice Rub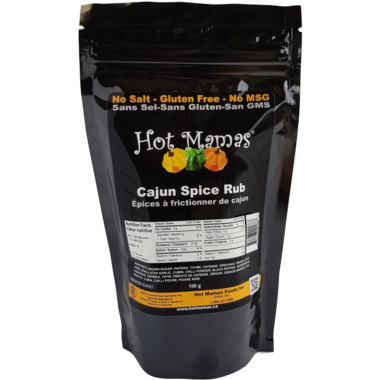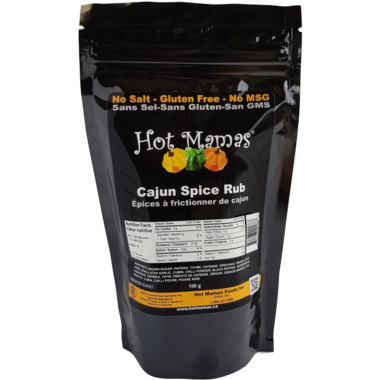 Hot Mamas Cajun Spice Rub
Hot Mama's Cajun Spice Rub is made in small batches to ensure outstanding quality, their products are all natural and contain no artificial flavours, colours or preservatives and have no added thickeners or gums. All products are gluten free, Kosher certified, and contain no MSG.

You can use this salt free Hot Mamas Cajun Spice Rub on meat, fish, chicken, poultry, fish or whatever you'd like it on! Great for both the oven or the BBQ! Shake some on some wings and bake in the oven or use as a dry rub for award winning ribs!

Ingredients: Brown sugar, paprika, thyme, cayenne, oregano, granulated onion, granulated garlic, cumin, chili powder, black pepper.