Hyland's Homeopathic Calms Forte Sleep Aid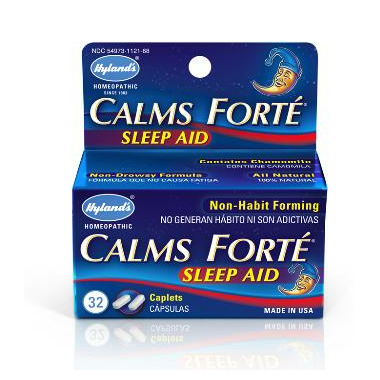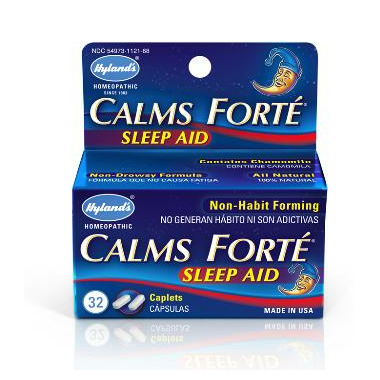 Hyland's Homeopathic Calms Forte Sleep Aid
Calms Forté tablets are composed of four botanicals long used by doctors and health practitioners to soothe and quiet irritated nerves and edginess without sedatives or tranquilizers. In addition, Calms Forté includes five biochemic phosphates in 3X potency, which feed and strengthen the nerves of the body, helping you withstand everyday stress and strain.

Formula:
Passiflora 1X | Triple Strength HPUS: For restless sleep from exhaustion
Avena Sativa 1X | Double Strength HPUS: For stress, nervousness
Humulus Lupulus 1X | Double Strength HPUS: For sleeplessness
Chamomilla 2X | HPUS: For nervous irritability

And the following biochemic phosphates for enhancing cellular function: Calcarea Phosphorica 3X HPUS, Ferrum Phosphoricum 3X HPUS, Kali Phosphoricum 3X HPUS, Natrum Phosphoricum 3X HPUS, Magnesia Phosphoricum 3x HPUS

Warnings

Ask a doctor before use if pregnant or nursing. Consult a physician if symptoms persist for more than 7 days or worsen.