Ichoc Choco Cookie Chocolate Bar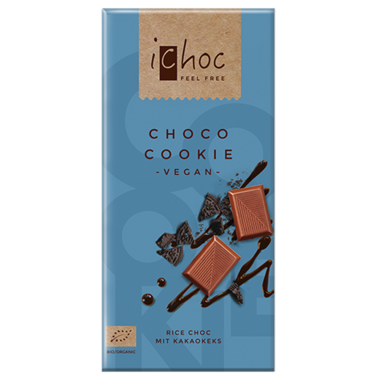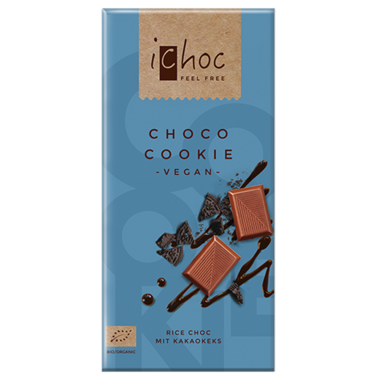 Ichoc Choco Cookie Chocolate Bar
Ichoc Choco Cookie Chocolate Bar is a crunchy dark cocoa biscuit with smooth rice milk chocolate. Who needs milk, when you can achieve perfection without it?
ingredients:
Raw cane sugar*, cocoa butter*, cocoa paste*, rice drink powder* 13%, cocoa biscuits* 12% (wheat flour, cocoa powder*, raw cane sugar*, sunflower oil*, sugar beet syrup*, sea salt), hazelnut paste*, bourbon vanilla extract*. cocoa: at least 40% chocolate content. * from organic agriculture.

May contain traces of other tree nuts, milk and gluten.