Diphenhydramine Hydrochloride
20 caplets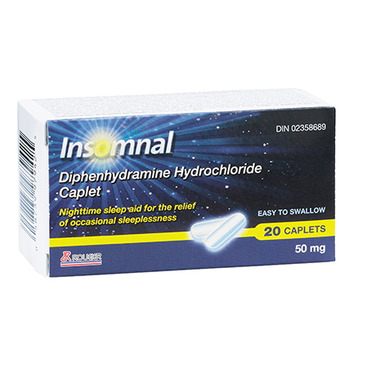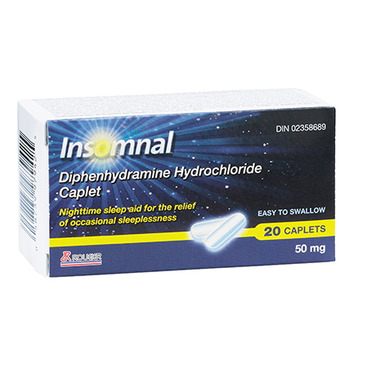 Insomnal
Diphenhydramine Hydrochloride
20 caplets
Nighttime sleep aid for the relief of occasional sleeplessness.

Wendy:
more than a year ago
Diphenhydramine Hydrochloride is the active ingredient in Benadryl, and is what is in the good majority of nonprescription sleep aids. Most times you will see it as 25 mg pills, so finding a reasonably priced box of 50 mg pills is a good deal (you get twice as much)-- hence my 5 stars. After a few days I adjust and it no longer works to help me fall asleep, but you don't get full healthy sleep on this anyway, so it's a good idea not to use it too often. If you just need occasional help with sleep or allergies, this is a good product to start with. Break the pill in half initially until you get used to it.
1