Integrative Therapeutics UBQH Ubiquinol 100mg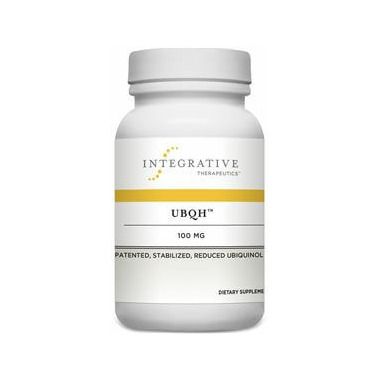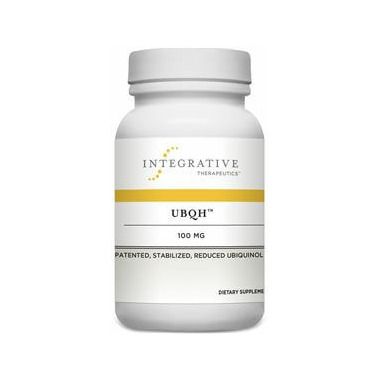 Integrative Therapeutics UBQH Ubiquinol 100mg
UBQH provides ubiquinol, the reduced, active form of CoQ10, to support cellular energy and overall health. UBQH is ideal for patients requiring high doses of CoQ10, older individuals, and those patients for whom CoQ10 conversion may be problematic.
Provides ubiquinol, the active, reduced form of CoQ10

More bioavailable than standard CoQ10

Patented processing prevents oxidation

Safety sealed with outer shrink wrap and inner seal
Directions:

Take 1 softgel daily, or as recommended by your healthcare professional.
Ingredients:
Do not use if you are pregnant or breastfeeding. Consult a health care practitioner prior to use if you are taking blood pressure medication or if you are taking blood thinners.
Natural, Peanut Free Product, Tree Nut Free Product