Jamieson Acidophilus Probiotic Complex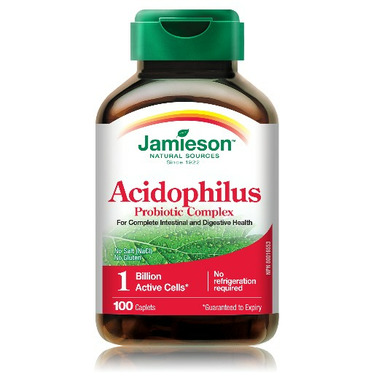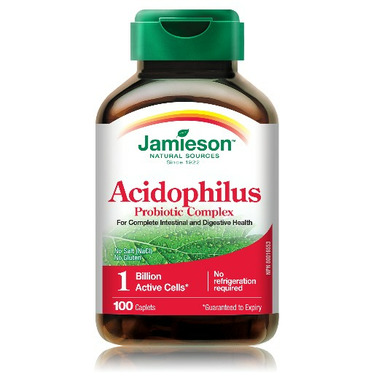 Jamieson Acidophilus Probiotic Complex
Jamieson Acidophilus probiotic supplement maintains and restores intestinal flora and aids digestion. It provides live microorganisms to benefit health and to confer a health benefit.
Acidophilus from Jamieson contains 1 billion active cells, for complete intestinal and digestive health.

Features:

Maintains and restores intestinal flora
Aids in digestion
Forms part of and contributes to a natural healthy gut flora
No refrigeration required

Ingredients (Per Capsule):
Probitoic Blend - 1 Billion CFU
Lactobacillus rhamnosus (SD-5839) 7.0*108 CFU
Lactobacillus acidophilus (SD-5864) 3.0*108 CFU
Excipients: Maltodextrin, Cellulose, Modified Cellulose Gum, Water Soluble Cellulose, Vegetable Stearic Acid, Vegetable Magnesium Stearate, Guar Gum, Turmeric.