Jamieson Glucosamine Turmeric Complex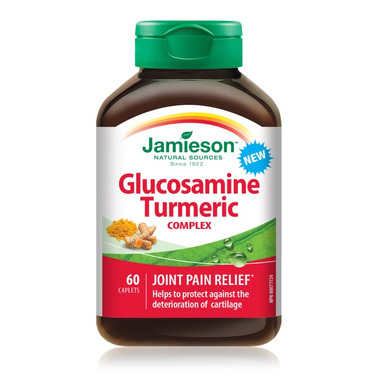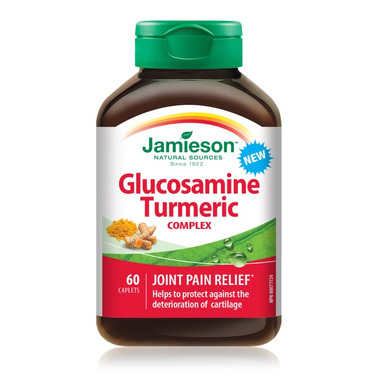 Jamieson Glucosamine Turmeric Complex
Jamieson Glucosamine Turmeric delivers the combined therapeutic benefits of Glucosamine & Turmeric in one pill. Glucosamine Turmeric helps relieves joint pain and inflammation and maintains healthy cartilage.
Features:
Joint pain relief
No artificial colours, flavours or sweeteners
Suggested Use:
Take 2 caplets daily.
Ingredients:
Glucosamine sulfate 750mg (Glucosamine sulfate KCl from Shrimp and Crab exoskeleton,Turmeric (50:1) extract (Curcuma longa, rhizome) 10 mg
Equivalent to 500mg raw herb.
Cellulose, vegetable stearic acid, modified cellulose gum, silica, hydroxypropyl cellulose, water-soluble cellulose, riboflavin.
Caution:
Consult a health care practitioner if symptoms persist or worse, prior to use if you are pregnant or breastfeeding, or if you have gallstones, a bile duct obstruction, stomach ulcers or excess stomach acid.