Jamieson Multi Vitamin and Mineral Supplement for Kids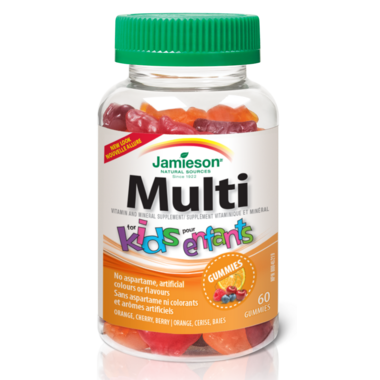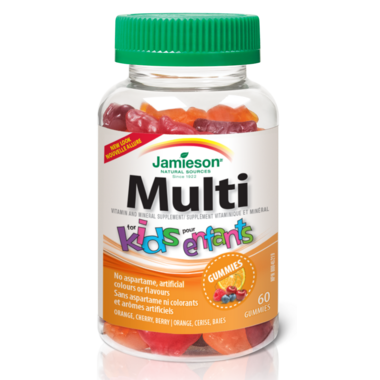 Jamieson Multi Vitamin and Mineral Supplement for Kids

Jamieson Multi Vitamin and Mineral Supplement for Kids contains 100% or more of your daily required vitamins in 1 gummy! The multivitamin is formulated in accordance with Health Canada's Recommended Dietary Allowance (RDA) guidelines for daily nutrient and vitamin intake.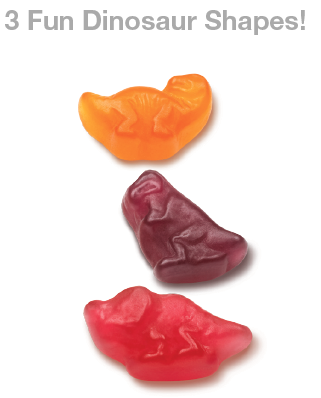 Directions – Children 3 years and older: Chew 1 gummy daily with a meal. Store between 15°C and 25°C, away from children.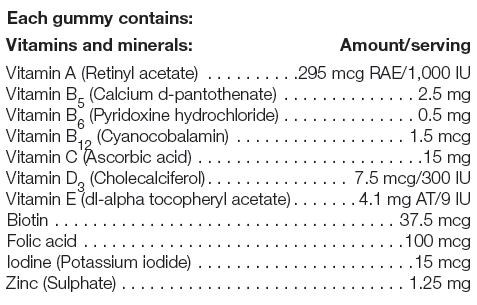 Also contains:
Gelatin, glucose syrup, sucrose, citric acid, lactic acid, natural flavours (orange, cherry, mixed berry), natural colours (annatto extract, purple carrot juice, maqui berry), fractionated coconut oil, beeswax, Brazilian palm tree wax.
NO gluten, lactose, artificial colours, flavours or preservatives.