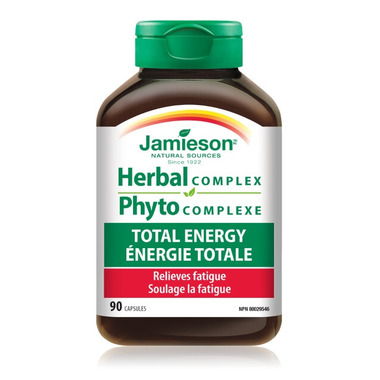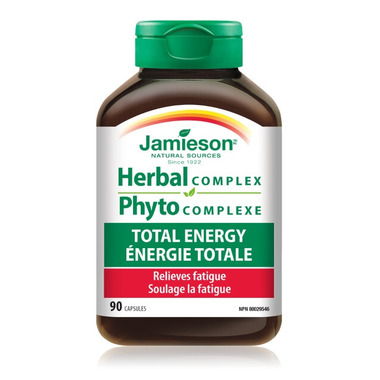 Total Energy is an ideal product for those anyone looking for a natural energy boost. This product temporarily restores energy in times of fatigue, and therefore can improve mental and physical performance. Siberian ginseng, wheat grass, vitamin B12 and caffeine are included in this formulation for their nutrient content and energy-producing qualities.

Ingredients: Each veggie capsule contains:
Wheat Grass (Triticum vulgare, leaf) 41.67mg; Siberian Ginseng 33.33mg (Eleutherococcus senticosus, root, 10:1 extract, Equivalent to 333.3 mg dried root)
Caffeine 100 mg; Vitamin B12 (cyanocobalamin)83.33 mcg
Excipients: Dicalcium phosphate, cellulose, vegetable magnesium stearate, silica, water-soluble cellulose.