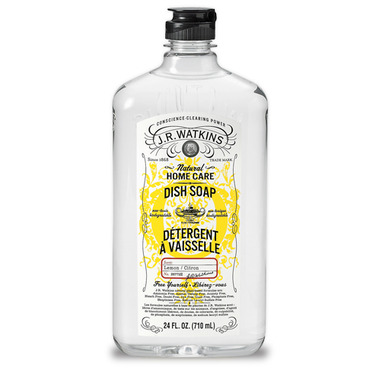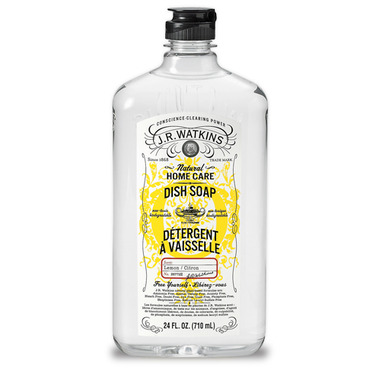 It only takes a small amount of JR Watkins' liquid Dish Soap to create wonderfully scented suds. This natural, earth-friendly formula rinses away and leaves your dishes beautifully clean and perfectly spotless. This dish detergent is tough on grease but easy on hands, your home and the environment because it's free of phosphates, dyes, Sodium Lauryl Sulfate and Cocamide DEA. Plus, the easy-to-use, flip-top cap means no messy drips.

Lemon cookies, bars or cake fresh from Grandma's oven… yes, this scent is just as tempting and refreshing as that.

Ingredients: Water, sodium laureth sulfate (plant-derived surfactant), sodium chloride (salt), cocamidopropyl betaine (plant-derived surfactant), glycerine (humectant), fragrance (contains natural oils), citric acid (food grade), preservative.