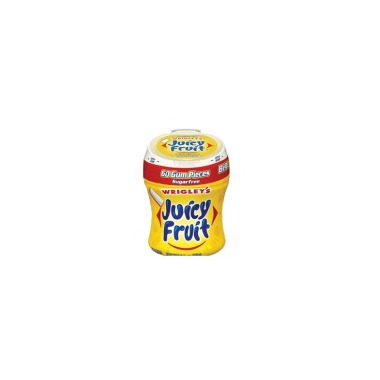 Description
"Gotta Have Sweet?"
Gotta have Juicy Fruit. Juicy Fruit gum brings you one-of-a-kind flavor that satisfies your cravings for something sweet. People all over the world have loved Juicy Fruit gum for over 100 years.
Ingredients:
Sorbitol, Maltitol, Gum Base, Natural and Artificial Flavours, Gum Arabic, Glycerin, Aspartame, Soy Lecithin, Colour, Acesulfame- Potassium, Carnauba Wax, Disodium Guanylate, Disodium Inosinate. Aspartame: 20.1mg, Acesulfame-potassium: 5 mg/2 pieces.
Aspartame contains Phenylalanine.
Highlights

Shipping & Returns